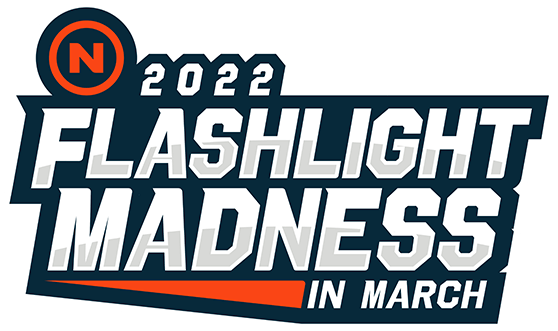 It's a competition of savings
and you're the winner!
Get a great deal on NEBO's greatest flashlights and earn rewards points towards future discounts with our Flashlight Madness in March campaign. We've assembled a super sweet collection of our most popular flashlights for a true competition of savings. And, no matter who comes out on top, you're the winner with great deals now and up to $50 in discount rewards depending on how your flashlight bracket performs. So, take advantage of these Black Friday-level deals and fill out your bracket today!
WIN UP TO $50 IN REWARDS
Flashlight Madness in March has ended
DIVISIONS
See how the competition stacks up in the North, South, East and West divisions. Are the number one seeds shoo-ins or will there be an upset? Weigh the stats and make your bracket selections before the competition starts on February 28th at 12 PM CT!
OFFICIAL BRACKET